Naples, FL - tel. 239-262-5883 • Bonita Springs, FL - tel. 239-949-2020


Blepharoplasty/ Eye Lid Lifts
Eyelid surgery (technically called Blepharoplasty) is a procedure to remove excess skin and fat from the eyelids. Eyelid surgery can correct drooping upper lids that make you look tired, older or angry. In more extreme cases it may interfere with your vision.
In upper eyelid surgery, an incision is made externally in the upper eyelid crease to remove excess eyelid skin and fat. The original incision is then closed with fine, dissolvable sutures. Because the incisions are made in the eyelids' natural contours, they are barely visible and fade with time. There is a mild amount of bruising and swelling following surgery, but this is usually gone within seven days. Patients can typically resume work within three days after the procedure.
"I'm thrilled with the results of my eyelid surgery. Because of your unique technique of doing the stitching under a microscope which allows very small stitches, I had absolutely no bruising. According to several friends, I have lost that "tired" look."
"I am very pleased with my eye lid surgery performed by Dr. Stanciu. The procedure was painless and very successful."
Functional Blepharoplasty
Eyelid surgery has various functional benefits that result in the improvement of one's vision. While the removal of excess skin can have aesthetic benefits, it can also restore peripheral vision that has been obscured by droopy, sagging eyelids. Many purely cosmetic procedures are not covered by insurance providers because they are elective in nature. Since blepharoplasty can be performed to restore vision, many, if not most, insurance providers will typically cover the surgery as a non-elective procedure. Preoperative testing includes a visual field and photos to determine to what degree the excess skin inhibits peripheral vision and to establish the true range of vision.
Lower lid surgery is always considered cosmetic and is not covered by insurance.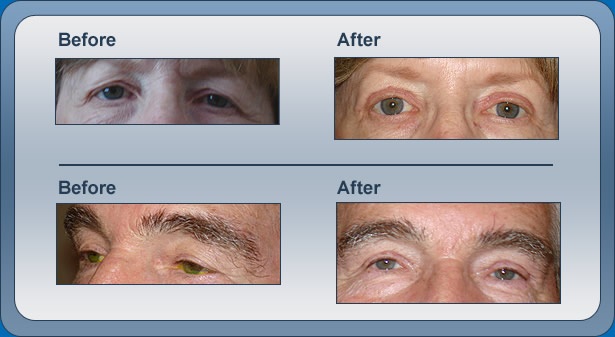 To find out if you a candidate for Eye Lid Surgery contact 239-949-2020.
___________________________________________________________________________

Restore the Fullness of Youth Safely, Effectively, & Non-Surgically
BOTOX® COSMETIC & WRINKLE FILLERS
BOTOX® Cosmetic is a simple, nonsurgical, physician-administered treatment that can temporarily smooth moderate to severe frown lines between the brow and on the forehead. It is also used to reduce the appearance of crows-feet and soften any lines on the outer corners of the eye. It is the only treatment of its type approved by the Food and Drug Administration (FDA).
Over time skin becomes less elastic. Movement of the brow muscles such as frowning can cause the skin to crease causing lines and wrinkles between the brows. BOTOX® Cosmetic is a purified protein, which reduces the activity of the muscles by blocking nerve impulses. With a few tiny injections BOTOX® Cosmetic blocks the release of acetylcholine, the chemical that cause muscles to contract. With less movement the skin surface gradually smoothes out and the lines begin to fade.
One 10-minute treatment—a few tiny injections—and within days there's a noticeable improvement in moderate to severe frown lines and crows-feet, which can last up to 4 months. There is no anesthesia required, although Dr. Stanciu may numb the area being injected with a cold pack or a numbing cream. There may be minimal and brief discomfort.
Most patients compare the injection with the sensation of a bug bite. There may be temporary bruising at the injection site, but this can easily be covered up with makeup. After the procedure you can resume normal activity. Results may vary.
There's only one BOTOX® Cosmetic. Talk to Dr. Stanciu to see if BOTOX® Cosmetic is right for you!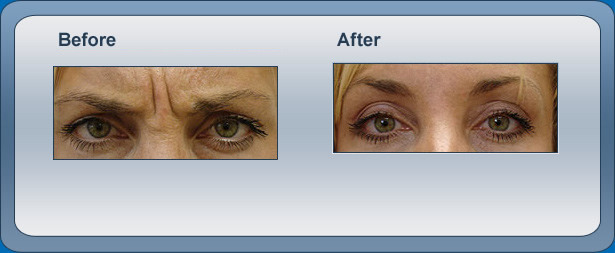 "We are proud to have such a dedicated Doctor and so pleased with the professional manner in which we were treated. The office is not only very professional but warm and comfortable at the same time. The staff is very welcoming and comforting."
Cosmetic Dermal Fillers
Juvéderm™
As we age, our skin changes. Over time, the natural volume of youthful skin begins to diminish as wrinkles and folds form. But, with Juvéderm™ injectable gel, you don't have to just sit back and let it happen! The injectable gel filler, is a "next generation" dermal filler that has been FDA approved.
Juvéderm™ is a smooth consistency gel made of hyaluronic acid (HA) —a naturally occurring substance in your skin that helps to add volume and hydration. First, Dr. Stanciu applies a little topical anesthetic then eases Juvéderm™ injectable gel under the skin to instantly restore your skin's volume and smooth away facial wrinkles and folds, like your"smile lines" or"parentheses" (nasolabial folds—the creases that run from the bottom of your nose to the corners of your mouth). Juvéderm™ provides a smooth, natural look and feel—so everyone will notice (but no one will know). Juvéderm™ is clinically proven to last up to 1 year or longer. Juvéderm™ treatment is an in office procedure with no downtime. For 24 hours avoid sun or heat exposure, consumption of alcoholic beverages, and strenuous exercise. Make-up may be reapplied at Dr. Stanciu's discretion.
There are 3 different types of JUVEDÉRM® Injectable Gels and Dr. Stanciu will discuss which areas will bring the best results to your face. The most common areas where JUVEDÉRM® Injectable Gel is used are:
Lips

Nasolabial folds (the lines just lateral to the mouth/nose)

Marionette lines (the lines just below the lip corners)

Tear trough (area along the orbital rim)

Cheeks
We encourage you to schedule an initial consultation with Dr. Stanciu to decide if JUVEDÉRM® Injectable Gel is right for you. She will speak with you about your specific goals and show you how you can obtain a smoother, youthful looking face. Call our office today 239-949-2020.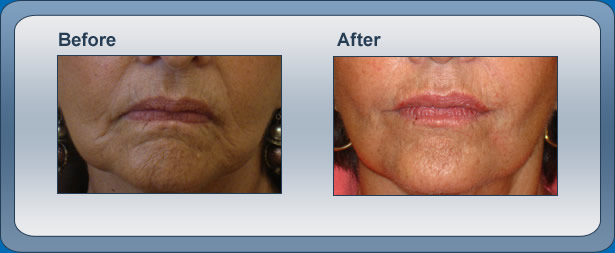 "I like the positive, clean and elegant look of the office. I feel like I'm in a very peaceful atmosphere. The Doctor's staff is outstanding, friendly and competent."
"NEW" JUVEDERM™ XC
Allergan's new Juvederm™XC formulation contains the local anesthetic lidocaine to provide patients with enhanced comfort during treatment of moderate to severe facial wrinkles and folds. The Juvederm™ XC formulation of 0.3% preservative-free lidocaine numbs the treatment area within seconds, potentially reducing the need for an additional anesthetic. Juvederm™ XC provides the same smooth, long lasting results as demonstrated with existing formulas with a more comfortable experience and potentially less time spent in the physician's office when compared to non-lidocaine Juvederm™ formulation.
Restylane®
Restylane® uses hyaluronic acid to replace lost volume and restore youthful contours to smooth away moderate to severe facial wrinkles and folds, such as the lines from your nose to the corners of your mouth. After treatment with Restylane® the hydrophilic or""water loving" nature of the hyaluronic acid molecules allows them to bind many times their own weight in water as they slowly break down. This process helps maintain volume for about 6 months.
Radiesse
The natural process causes your collagen to break down, taking away facial volume. Radiesse wrinkle filler not only instantly restores facial volume to smooth out the sign of aging, it keeps working with your body by stimulating your own natural collagen for long- lasting results in many patients. Unlike creams and lotions, you don't have to wait to see the result of your Radiesse wrinkle treatment! Immediately upon injection, RADIESSE wrinkle filler restores fullness to smooth out the signs of aging. And, the natural youthful results may last a year or more in many patients.
Schedule a consultation today with Dr. Stanciu to find out which filler is best for you!
Lip Augmentation
Lip enhancement and rejuvenation are two of the most frequently requested cosmetic procedures.
Over time the sun, the elements, smoking and the aging process take their toll on our lips, but thanks to today's many medical advances there is help. Aging lips can be rejuvenated and less full lips can be enhanced.
Dr. Stanciu specializes in an injectable lip enhancement to replenish and enhance your lips. Dermal fillers injected into the lip can restore a more natural and or sensuous look. All of the fillers used are soft, pliable, and have a natural feel. If you are wondering
If you could benefit from lip enhancement or rejuvenation, call our office to arrange a consultation
239-949-2020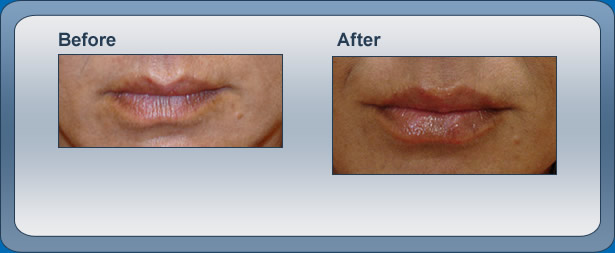 "I was pleased to discover Dr. Stanciu so close by. She is very kind and very interested in her patients. She offers quality care. She is one of the few Doctors I have found who make you feel good about a Doctor Visit!"
European Face Lift
Fluid Face Sculpting & Lifting
A European Face Lift combines dermal fillers with Botox® Cosmetic in order to correct wrinkles in different ways. These cosmetic fillers such as Restylane®, Perlane®, Juvederm® and Radiesse® replace lost volume and restore youthful contours to the skin, smoothing away wrinkles such as the lines from your nose to the corners of your mouth. In contrast Botox® Cosmetic relaxes the muscles that cause frown lines between the eyebrows. The combination of these products could give results equal to or better than an invasive face lift with minimal pain, no recovery time, instant results, and significant financial savings. Patient selection and education however is very important.
Why Treatments at Advanced Eye Care & Laser Center?
Alina K Stanciu, MD Board Certified Ophthalmologist, medical director of Advanced Eye Care & Laser Center id a facial rejuvenation specialist and injectable treatment expert. She has been performing non-invasive aesthetic procedures for over 10 years with excellent results. Dr. Stanciu specializes in the 30 Minute Mini Face Lift, Botox® Cosmetic and all cosmetic dermal fillers, lip augmentation and Blepharoplasty or eye lid lifts cosmetic or functional. Dr. Stanciu is a member of the American Academy of Cosmetic Surgery and frequently attends aesthetic meetings both nationally and internationally. To schedule your consultation with Dr. Stanciu call 239-949-2020.
"Thank you, Thank you, Thank you for being an excellent Doctor and for being you"
Call to Make an Appointment: 239-949-2020