Naples, FL - tel. 239-262-5883 • Bonita Springs, FL - tel. 239-949-2020


Put Your Best Face Forward this Season!
Botox:
Fillers: Per Syringe
Juviderm Ultra Plus X
Juviderm Voluma
Belotero
Radiesse
European Mini-Face Lift

---
SLT LASER

ALT (Argon Laser Trabeculoplasty) and SLT (Selective Laser Trabeculoplasty) are clinically proven to treat glaucoma by safely and effectively reducing intraocular pressure in a single office procedure. ALT & SLT can be an effective adjunct to medication therapy or used as a primary treatment to reduce or eliminate the need for topical glaucoma medications, along with their common systemic side effects. The SLT is the newest technology available to control the pressure in the eye. It can be repeated with no harm to the eye, is painless, and is done as an office procedure which is covered by health insurance. If you would like more information on this procedure please call 239-949-2020 to set up a consultation.

Learn more about Glaucoma
---
NEW TECHNOLOGY IOL'S TORIC LENSES

Exciting new advances in intraocular lens design now give patient's the option to choose a Monofocal, Multifocal, Accommodating, and Toric IOLs to replace the eye's natural lens. Both Monofocal or Toric IOL correct nearsightedness and farsightedness and provide excellent vision at one point of focus, usually distance. Toric IOLs also correct astigmatism. Both of these lens types can also be used to provide "monovision" or "blended vision" where one eye is corrected for distance and the other eye corrected for either intermediate or near.

In contrast to Monofocal and Toric IOLs, Multifocal and Accommodating IOLs, also know as Presbyopia-Correcting IOLs, provide a full range of clear vision at multiple distances: near, intermediate, and distance, thereby allowing a person to perform most of their daily activities with reduced or no dependence on glasses.

To learn more about this technology click here
---
LATISSE®

We are now offering prescriptions for LATISEE®
For more information click here
---
INDUCTED INTO THE AMERICAN ACADEMY OF COSMETIC SURGERY

Dr. Stanciu is now a member of the American Academy of Cosmetic Surgery. The American Academy of Cosmetic Surgery is a professional medical society whose members are dedicated to patient safety and physician education in cosmetic surgery.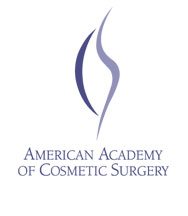 Call to Make an Appointment: 239-949-2020