Naples, FL - tel. 239-262-5883 • Bonita Springs, FL - tel. 239-949-2020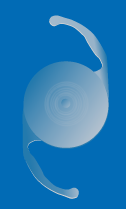 Advanced Eye Care & Laser Center specializes in advanced cataract surgery, with the use of multi-focal and toric lenses to accomplish freedom from glasses after cataract surgery. Presbyopia is a condition that develops after the age of 40, when one needs reading, bifocal, or progressive lenses to compensate for the aging of the eye. Multi-focal lenses are the advanced and most current way to correct vision after cataract surgery and to correct presbyopia.
No longer is the objective simply to restore your distance vision with a mono-focal IOL. Today, the goal is to enhance your vision with an IOL that can increase your chances for a life free of dependence on glasses or contacts after cataract surgery for near, far, and intermediate vision.
Call 239-949-2020 for a Complimentary Consultation to find out if you are a candidate for this procedure.
What are the most popular Multi-focal lenes that Advanced Eye Care uses?
The ReSTOR® Lens
The AcrySof® ReStor® IOL was designed to provide quality near to distance vision by combining the strengths of apodized diffractive and refractive technologies.
The AcrySof® ReSTOR®is a unique technological innovation that can provide you with quality vision throughout the entire visual spectrum - near through distance - with good intermediate vision without reading glasses or bifocals. Patients should not need glasses for 80% of their activities after a ReStor® Lens cataract surgery.
The ReZoom™ / Tecnis Multi-focal Lens
Today, with its many optical design enhancements, AMO's second-generation ReZoom Multifocal IOL is providing patients with a full range of vision and greater independence from glasses or contact lenses than ever before. Clinical studies show that 92% of those receiving the ReZoom Lens technology "never" or "only occasionally" need to wear glasses.

The TECNIS® Lens is the only wavefront-designed lens with FDA-approved claims for improved functional vision and improved night-driving simulator performance. In addition to receiving sharp distance vision with the TECNIS® Lens, in many cases your doctor can also correct pre-existing astigmatism at the time of cataract surgery. Ask your doctor if the TECNIS® Lens can rejuvenate your vision.
AcrySOF® Toric Implant
For cataract patients with astigmatism, successful cataract surgery is only half the battle for regaining quality vision. Until recently, the only viable vision correction options for astigmatism correction after cataract surgery were eyeglasses or contact lenses, both of which are not only inconvenient in terms of lifestyle but can also be expensive over your lifetime. The AcrySof® Toric Intraocular Lens (IOL) is an advanced technology that now makes it possible to correct the cataracts clouding your vision — AND the corneal astigmatism distorting your vision — all at the same time.
With the AcrySof Toric lens, your distance vision can be clear and vibrant, all in just one step!
Ask Dr. Stanciu if this option is right for you with a complimentary consultation.
Surgery Costs

In May of 2005, the Centers for Medicare and Medicaid Services issued a ruling allowing Medicare beneficiaries undergoing cataract surgery to choose, at an added fee, a presbyopia-correcting IOL that provides distance, intermediate and near vision with reduced spectacle dependence. Private Insurance companies cover cataract surgeries involving a conventional IOL. Some insurance companies are following the lead of Medicare and offering patient the choice to pay for the additional costs associated with these lenses. The AcrySof® ReSTOR® / Toric IOL and the ReZoom™ / Technis Multifocal Lens qualify under this ruling.

For pricing, please contact our office at 239-949-2020.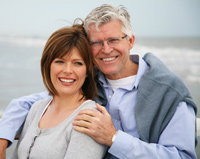 Potential Risks
As with any surgical procedure there are inherent risks, and your results cannot be guaranteed. Dr. Stanciu will provide you with more detailed information about the potential risks and benefits to help you decide whether a multi-focal IOL or premium lens is right for you. When you choose a multi-focal lens you should be prepared to pay additional costs if refractive procedures are needed to achieve optimal vision with out glasses. Although rare this is a possibility.
Call to Make an Appointment: 239-949-2020